We make our silicone molds from 3D Scans of real raven skulls so that you can create pieces that look realistic. Our raven skull resin castings are durable, can be drilled, screwed, and machined for inclusion in your art projects. Unlike the real deal, our resin cast raven skulls are consistent in size and coloration, with only minor cleanup needed. Skulls come in off-white bone color or white.
We can't wait to see what you create!
Small 2.25in x 1in x 1in (57mm x 25mm x 25mm)
* Our resin skulls are humanely sourced from our very own free-range silicone molds.
** Here's a little something we made using our Raven Skull Resin Blanks. What will you make today?
Customer Reviews
Little dead bird heads.
Love these bird heads! I am a Haunter and personal character designer and costume designer in general. I have been eyeing these little beauties for awhile now. So of course while at HauntCon 2020; I was delighted to see them in person, and to inspect and feel them. They are super light weight which makes them perfect for fabric application and for accessories in design. The detail is really spot on, they do come in a couple of different sizes, and pretty damn durable. (I've dropped them a couple of times, klutz) I have not painted or stained them yet; for designs are still on the table and in the works as to how they will be used. Bonus! They are a killer deal for the price!!
DJ
02/11/2020
dennis j.
United States
Highly quality Resin Skull
Very realistic skull that makes an impression when used with my art. Quick shipping, packaged for safe arrival. Top notch item that I would recommend highly. This is my second purchase, I am very satisfied!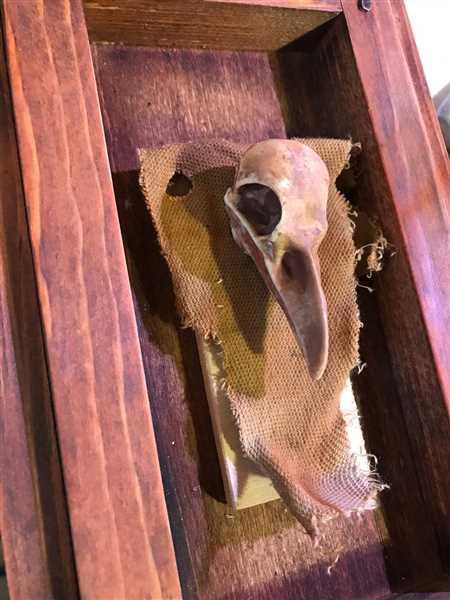 02/13/2020
Halloween24x7.com
Thanks so much. We absolutely love your work. You're extremely talented. Where can people see more of your wonderful work?